German Shepherd Rescue
Central Texas
(and Mixed Breed Friends)

Home German Shepherds Mixed Breeds Adoption Info.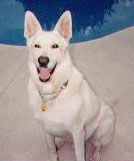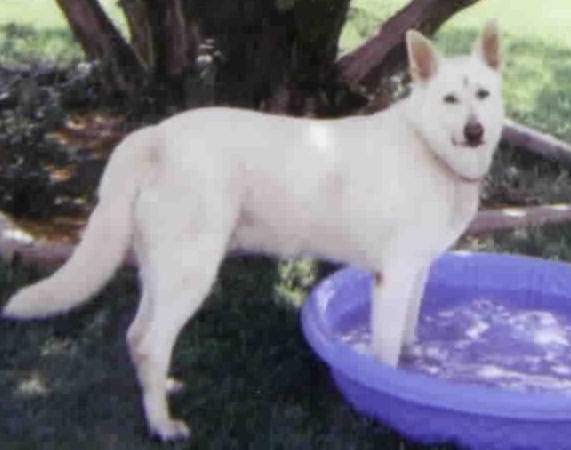 Maverick is a gentle giant, He is between 4 and 5 years old and loves all people, big and small. Maverick gets along well with other dogs but he hates cats. He is neutered, on HW preventative, micro chipped and up to date on shots.
Alex is a wonderfully smart, rambunctious 7 month old male. H
e should not go to a home with small children because his exuberance is hard to contain sometimes. He will need a firm hand, someone who is familiar with German Shepards and will provide the training that he needs and wants. He shows great promise for agility. He is neutered, on HW preventative, micro chipped and up to date on his shots.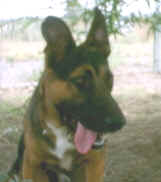 Mike Hi, my name is Mike and I'm a 1-year old German Shepherd and ... I'm a BOY! I was found running down the street with my buddy, Ike. A nice lady picked us up, but no matter how hard she tried, she couldn't find our owners. So...she brought us to Animal Rescue League. I am sweet and loving, and will do just about anything for a belly rub! I like other dogs and I don't chase cats! I'm not housebroken, yet, but I'm willing to learn! Please won't you consider giving me a good home? Mike is in El Paso, his adoption fee includes neutering, heartworm/erlichia testing, all vaccinations -- a free ride to almost anywhere in the U.S.!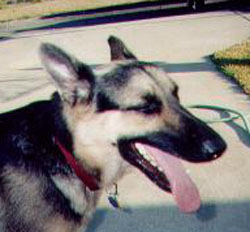 Hansi is a blk/tan 20 month old male GSD. He loves people and gets along fine with other dogs.
He is your typical "velcro dog ".
He is up to date on his shots, neutered, on HW preventative and micro chipped.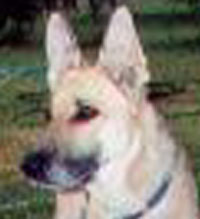 Maggie Mae is a 3-4 year old tri-color female GSD. This poor girl has had a very hard live. She is slowly starting to trust again and is becoming loving and playful. She gets along with other dogs but still is somewhat shy with strangers. She has to gain about another 15 pounds before she can be spayed. She is up to date on shots and on Heart worm preventative and micro chipped.