German Shepherd Rescue
Central Texas
(and Mixed Breed Friends)
Home German Shepherds Mixed Breeds Adoption Info.

Hope (picture to come)
She's affectionate and loving and most of all, she loves to have someone scratch her head and ears. She loves children and is very tolerant. She loves to meet other dogs and thinks it's really fun to go out to Barton Springs to meet the "dogcrowd" and go for a swim. Hope is intelligent and quickly learned how to heel off the leash, sit and lay down, and what some dogs never learn, how to stay away from the table during meals. Hope is about 2 years old and is potty trained and has excellent house manners.
Shilo is a loving housetrained, crate trained doll. He is shy with strangers, but once he warms up loves to play and is very affectionate and protective. He is small for his age. He is about 5 to 6 months old and weighs about 35 - 40 lbs. He would be great at agility. He needs a gentle loving hand and someone who will build his confidence and trust in people.
Taz is a sweet girl of about 8 months. She needs a home where she can be adored and trained. Taz is great with children, housetrained, crate trained and well socialized with other dogs She came from TLAC and would have died at Christmas with her brother, Onxy, if she hadn't been rescued. Taz is about 9 months old. Taz has good ball drive and would take naturally to search and rescue work.
Bentley - more coming soon on this sweetheart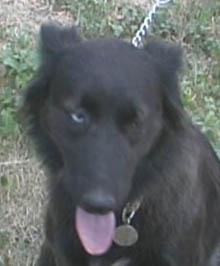 Shayla is 10-11 months old. She is a little shy and reserved with people she doesn't know, but once she gets to know you watch out, because she'll be your best friend. Shayla is housetrained and crate trained. She is good with other dogs and has been around cats. Shayla is submissive and would be best with a male companion or a female who is not dominate. Shayla is gentle and sensitive and loves to play with her toys.

even more dogs....