Bear's Story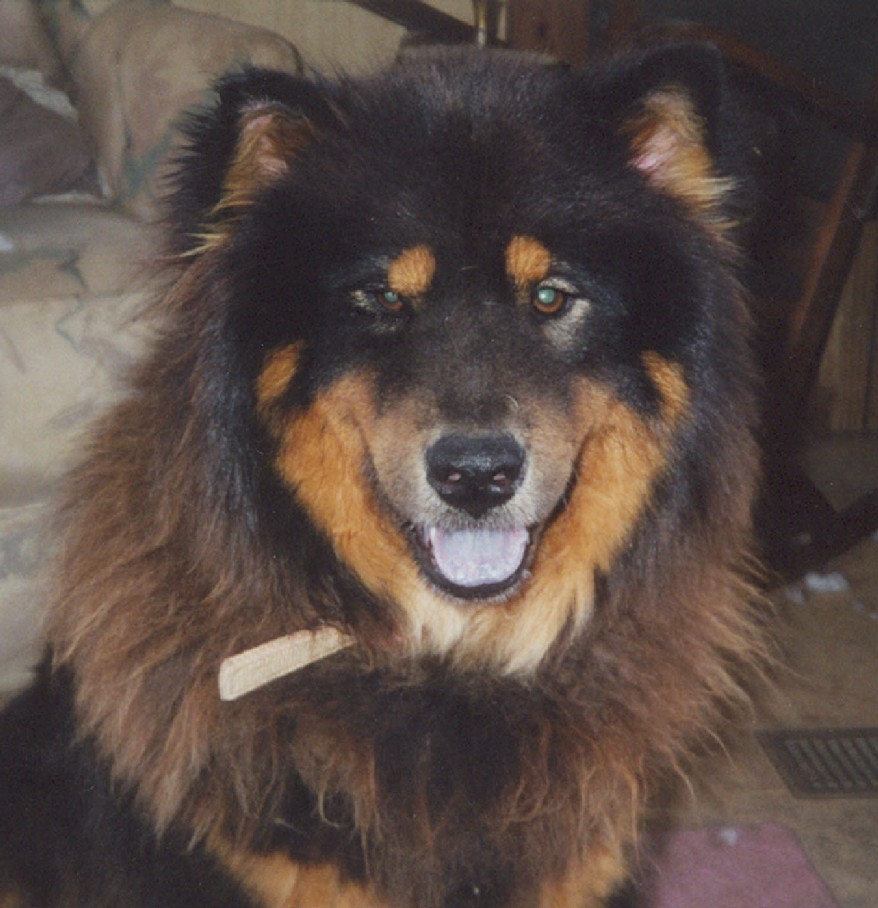 This is how Bear looked when she was returned to German Shepherd Rescue Central Texas in Spring, 2001. Bear had been adopted from us in 1999 by a mom and son. Subsequently, their family had expanded, and due to the changes, Bear went from an inside family dog, to being penned in a small area of the back yard. When she was returned to us, her lush coat was dirty and matted, her ears were bitten raw by flies, and she was a sad sight. We shaved Bear down and cleaned her up, took her to adoption days to play with kids, and brought her back to her old self again. In October, she caught the eye of a young couple during an adoption day. Bear now lives with them, and her new best friend, a little white Maltese.
Gypsey
Gypsey is a cuddle-bug of a dog, adopted by a nice family in Austin. We saw her recently, and she looks healthy and happy.
Rocket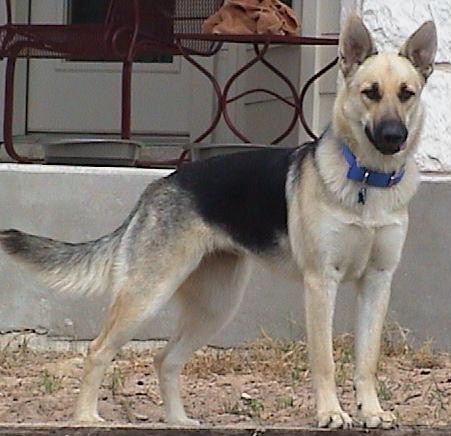 Rocket (formerly Roxy) was adopted by a nice couple in Oak Hill. She has a big backyard to play in, and loves to run and "play chase." She was a little sad after leaving her sister, Sassy, but has bonded with her new family. She still sleeps a lot, but loves to go on early morning walks. Her owners say that they "adopted a dog, but got an angel!"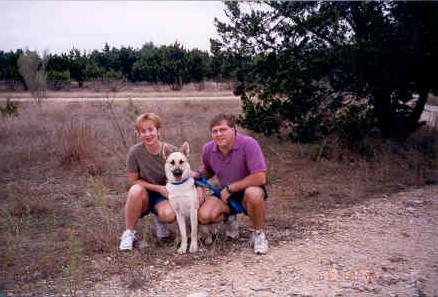 Sassy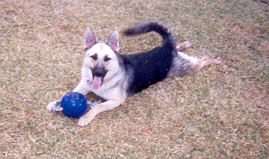 As you can see, Sassy, Rocket's sister, can really make herself at home. The same weekend Rocket went to her new place, Sassy was adopted as well. She is currently making herself at home in Corpus Christi, Texas with a very nice family.
Alex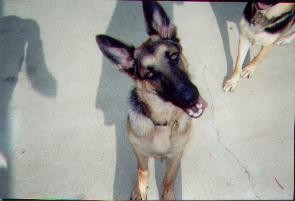 Hansi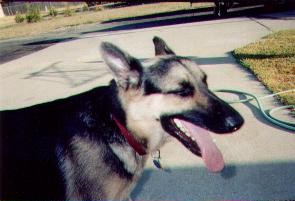 Alex and Hansi were adopted by Jennifer and Rick, a couple in Austin, Texas. Jennifer's brother, Andy, adopted Timex and Brady (Success Stories - through 2000), and she fell so in love with them that she decided to bring home two of her own. They absolutely adore these two beautiful boys, and continue to stay in contact with Rescue.
Ellie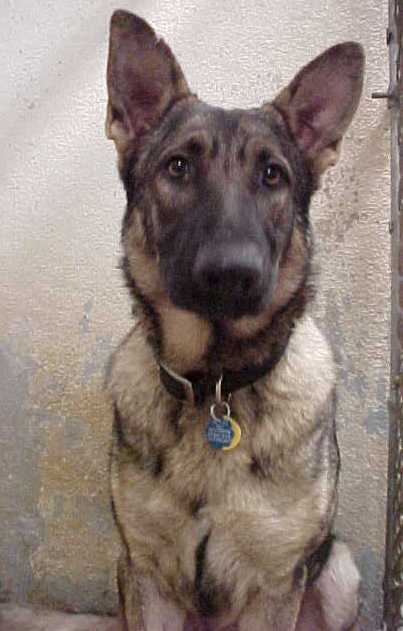 Ellie, formerly Tilly, was a rescue from Town Lake Animal Center, where she was very scared and unhappy. We saw her spark, and pulled her out. She had a difficult time at first, but warmed right up after that, and really began to shine. Ellie is not only a very beautiful sable shepherd, she is very loving, playful, and sweet. She is lucky to be living with a long-time friend of Rescue, along with two other shepherds.