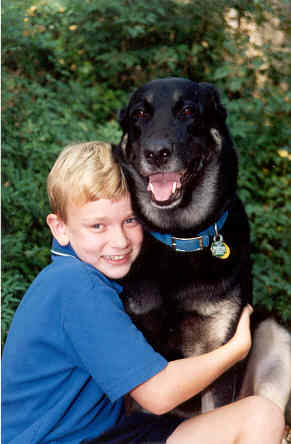 German Shepherd Rescue Central Texas is currently seeking responsible, loving foster homes for some of our dogs. Currently, we have only three foster homes, which limits the number of dogs we can rescue.

Foster homes must meet the same requirements as adoptive homes, but Rescue can provide some assistance with food, supplies, and discount veterinary services. The main requirement is that you take the dog into your home, and love it like your own.

Foster homes give the dogs the opportunity to learn what it is like to be in a family environment, to be around people, and even other pets, and to receive some individualized attention, which they could not receive in a shelter.

If you are interested in becoming a foster home for German Shepherd Rescue Central Texas, please fill out the Adoption Application - the link is below. When you enter your name, put the word "Foster" after your last name. You can skip any questions related specifically to a permanent adoption. One of our volunteers will contact you, and answer any questions you may have. You may also contact our director, Beverly Gainer, at 512-264-2478 for more information on becoming a foster home.